Viasion provides PCB assembly services in both leaded and RoHS processes,including: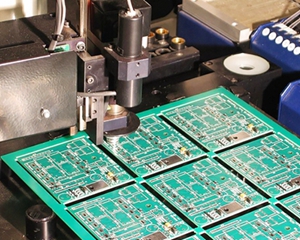 Plated Thru-Hole Assembly
SMT assembly including BGA Assembly
Cable assembly
Using traditional methods, Viasion staff carry out manual assembly of conventional technology PCBs in prototype, small volumes. Supported by modern equipment, Viasion can supply medium and large volumes assembly, and can work many surface mount packages including BGA, Chip Scale Packages and passives down to 0201, a high level of placement accuracy, solder joint integrity and quality is consistently achieved.
1. Through hole board assembly
Our Thru-hole assembly process allows for your parts to be hand prepped, loaded and inspected on an assembly line after which they are either wave-soldered or hand soldered. All assembled boards then go through final inspection, ensuring the highest quality before delivery to you.
2. SMT assembly
We use Yamaha assembly line for SMT assembly. Our SMT assembly capabilities:
Component height: <=65 mm
Min. Package: 0201, 01005
Min. assembly size: (X*Y): 50*30 mm
Max. assembly size: (X*Y): 700*460 mm
Pick-Placement precision:±0.03 mm
Pick-Placement range: QFP, SOP, PLCC, BGA
Via in Pad, Blind & Buried Vias capable
Rigid, Flex, Rigid flex capable
High pin count press fit capable
SMT capacity per day: 3,000,000 point
3. Cable assembly
We also make cable assembly to fulfill our customer's requirement sometimes. If customers need special or complicated cables, we can use our professional cable assembly partners to produce.